SUMTEQ is the winner of the Rhineland Business Award
SUMTEQ is the proud winner of the Rhineland Business Award! We were able to prevail in the category "technology". The award ceremony took place in Cologne on September 14, 2022. The categories sustainability, technology, foundation and digital were awarded.
The first prize was handed over to the management during the festivities on MS Rhein-Galaxy. The Rhine was the venue for around 300 decision-makers from business and politics. Prizes were awarded to particularly innovative companies from NRW. The Economic Night celebrated its premiere on that day – just like SUMTEQ, which is pleased about receiving such an award for the first time.
"We are proud to have achieved such a great success with our still young company. This fall, we will go into large-scale production. The award is yet another confirmation that SUMTEQ is making a valuable contribution to the area of sustainability," says Managing Director Dr. Alexander Müller.
Climate protection and energy efficiency – that's what we stand for. This special award shows once again that we are on the right track. Innovation and sustainability made in NRW: We are ready for the future!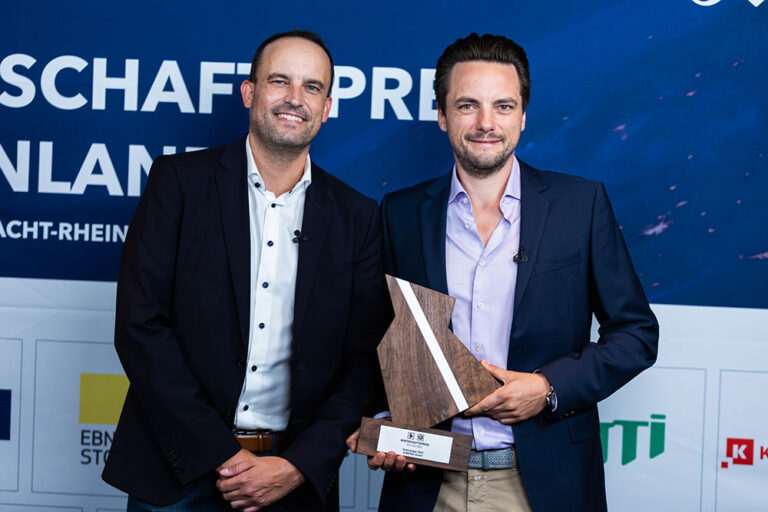 photography by: Tom Lorenz
photography by: Tom Lorenz