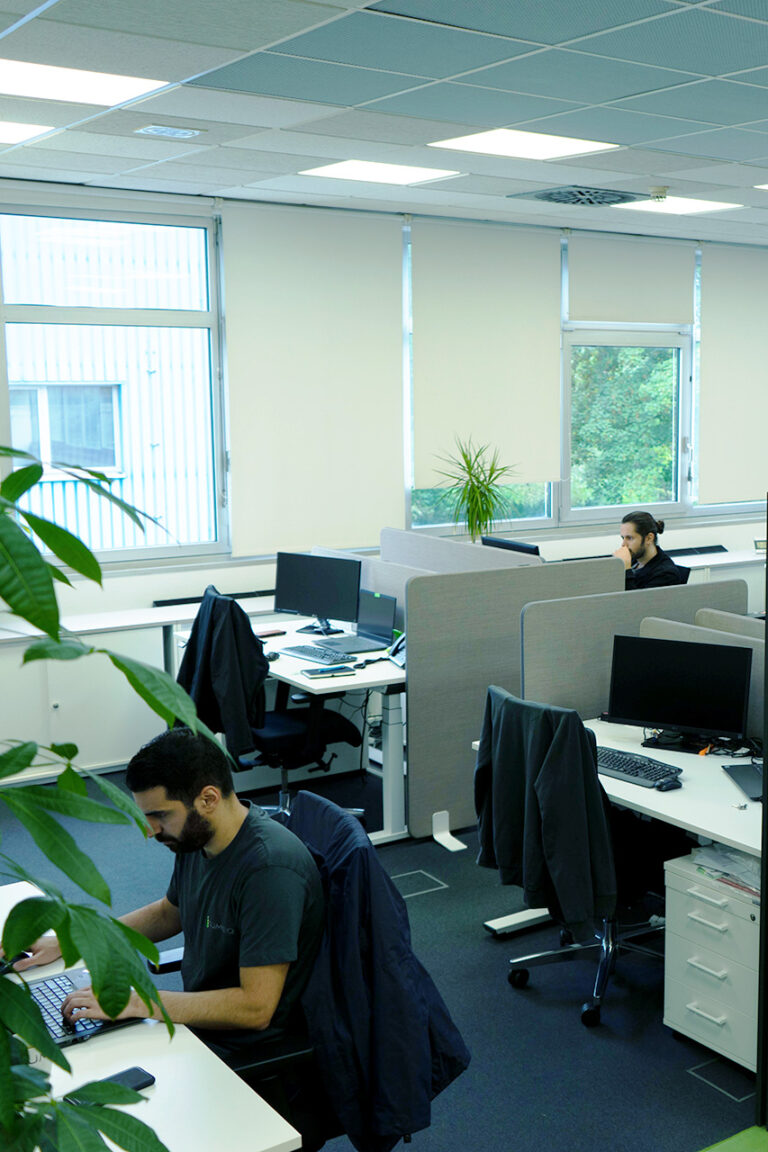 SUMTEQ GmbH is a dynamically growing high-tech company based in the greater Cologne area. We have succeeded in developing an innovative production process, with which polymers can be expanded to a stable nanoporous foam for the first time.
The current focus is the industrialization of the technology and piloting of different applications, which are realized together with established industrial partners.
SMALL STRUCTURES. HIGH IMPACT.
Be the world's first producer of nanostructured foams and make them accessible to everyone
With the development of Sumfoam, we have succeeded in producing the world's first scalable polymer foam with a pore size in the nanometer range. By building up our industrial production sites, we want to make the versatility of Sumfoam accessible to everyone.
Defining a new class of materials as our contribution to achieving the global climate targets
With the new Sumfoam material class, SUMTEQ places great emphasis on sustainability, starting with the production process and extending to individual recycling solutions. Thanks to its unique combination of properties, Sumfoam is used in particular where energy-efficient solutions are required to reduce CO2 emissions.
Associations / Memberships